An Almost Winter Walk at Wentworth Castle Gardens
The weather said rain was likely, and I almost cancelled my plans to take a walk at Wentworth Castle Gardens because you know, getting caught in a potential downpour isn't all that fun. Thankfully, as I left the motorway, the sun crept out from the clouds and brightened up the skies to be a gorgeous, albeit chilly day.
Wentworth Castle Gardens is a fairly recent aquisition for the National Trust, with it opening to the public under their management in June 2019. Wentworth Castle is a grade-I listed country house, the former seat of the Earls of Strafford, at Stainborough, near Barnsley in South Yorkshire,. It is now home to the Northern College for Residential and Community Education. Visitors cannot enter the house or 'castle' itself given it is now used as a college, but the gardens and parkland are open to the public.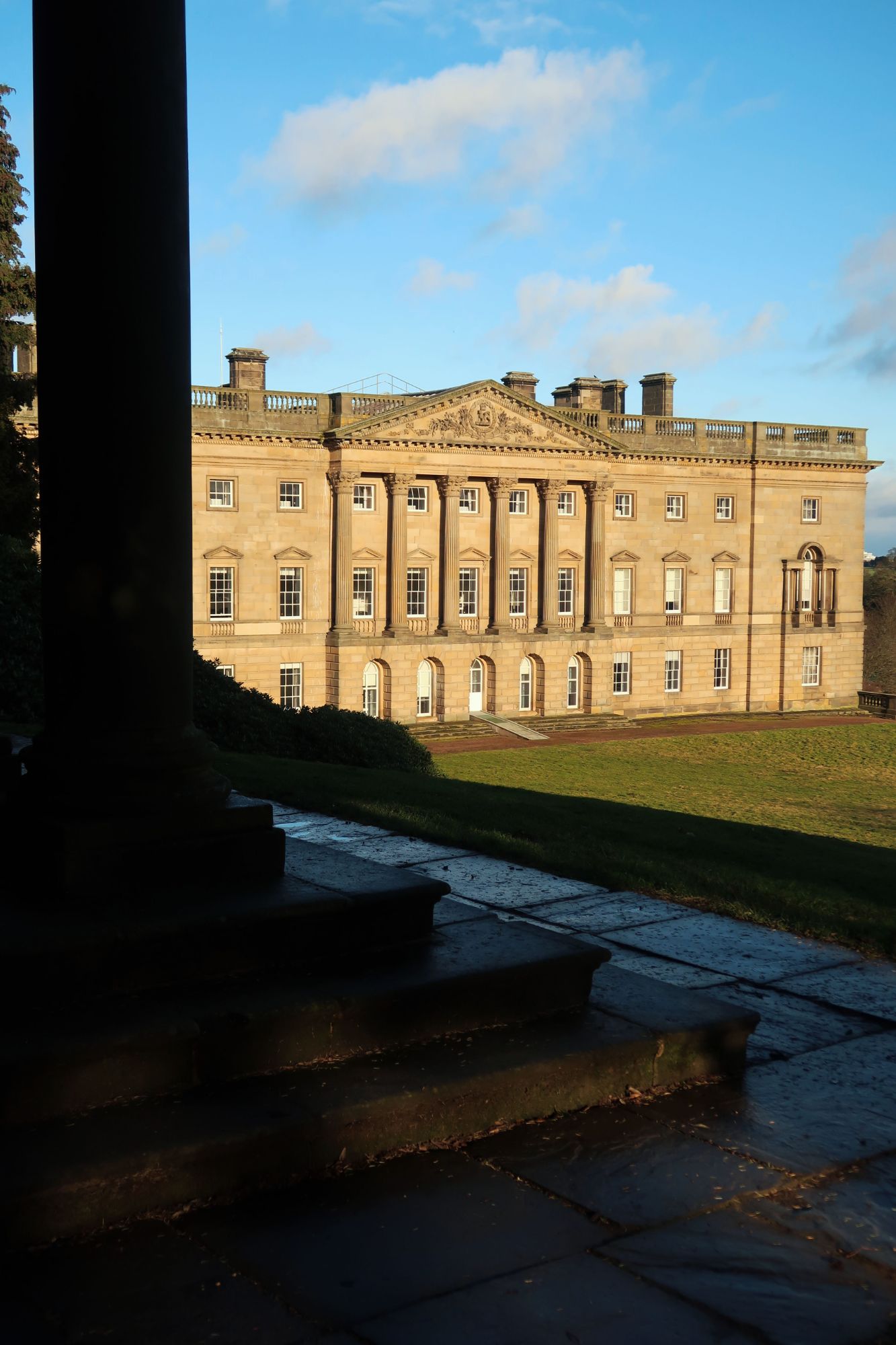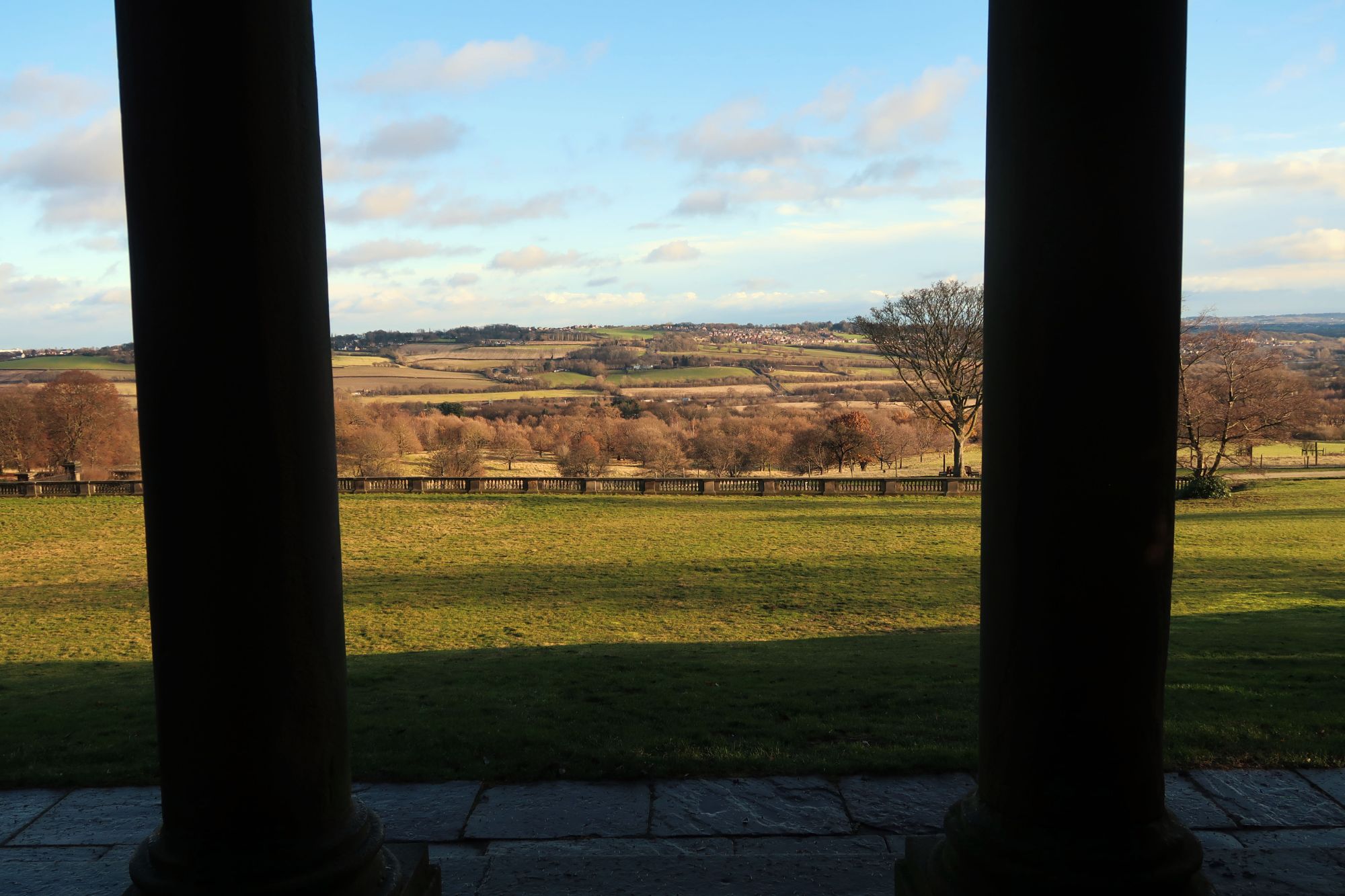 Although I visited in December, and signs of Winter are creeping in, those beautiful autumn colours were still present in all their glory. The avenues of trees were so lovely to walk along. It sounds strange but they almost felt like they were hugging you as you walked along, I imagine it's just fabulous in summer when they have their leaves.
The parkland is teaming with wildlife, and as I was walking through the wooded areas alone, some even made me jump rustling away at the side of me. During my visit I spotted tons of Grey Squirrels, Pheasants, Rabbits and even wandered past a Badger Sett. I also managed to catch this festive little Robin - it's not the sharpest picture as I don't have a telehoto lens, but he's super cute so I wanted to share with you!
As I visited in the run up to Christmas in December, there was also a lovely Winter Star Walk for children (or adults!) to follow. It features handmade stars made by students from the Northern College.
All a sudden you happen upon this fabulous sight, what remains of a ruined castle - but all is not what it seems! This is Stainborough Castle, but in reality it's just a sham ruin constructed as a garden folly on the estate by Thomas Wentworth, 1st Earl of Strafford around 1726. One of the two remaining towers can be climbed for great views; despite not being a true ruin, I'm sure it will still be enjoyed by children and adults alike.
As I made my way back towards the car I found some truly idyllic views - and a few nosy grazing sheep!
The very best seat in the house....
Seriously though, this is called the Earls Seat and if you happen to visit when it's not busy like I did, take a few moments out here for a bit of quiet contemplation. The views are truly stunning and if you look in certain directions it's almost unspoilt by modern life.
I really enjoyed my time at Wentworth Castle Gardens and absolutely want to visit in the Spring and Summer months when the more formal gardens will be in bloom. I only wandered the more formal parkland and there are many walks that take in masses of the more rural parkland including areas where you might spot Red and Fallow Deer so would be nice to do that in the warmer weather too. I'm pretty sure my parents would really enjoy it here so will encourage them to pay a visit soon.
Wentworth Castle Gardens Website: https://www.nationaltrust.org.uk/wentworth-castle-gardens