FESTIVE LUNCH AT STAPLEFORD PARK
Ahhh that most wonderful time of the year; misty, cold and rainy - and yet I love it, especially when it calls for some time outdoors in beautiful surroundings. I was lucky enough to spend a couple of hours at Stapleford Park recently on just such a day. Crisp air, a misty morning and as Peter Kay would say 'That fine rain that soaks you through', but within seconds of driving on to the estate I was utterly in my element.
People often tell me they would think of me as more of a 'city girl', but I'm so much more of a lover of a country setting than people might initially think. If you could have seen me perched on the car bumper, sat on probably a 30 year old picnic blanket (that used to be in my grandad's car when I was growing up), pulling on the Hunter boots, all thoughts of me being a 'city girl' would no doubt have fallen away completely.
Stapleford Park is an English country house which has stood in Leicestershire for hundreds of years with parts of the house dating back as far as the 1500's and the main part of the house being built around 1670. It now runs as a hotel and country retreat. I was genuinely excited to visit as I had never heard of it before!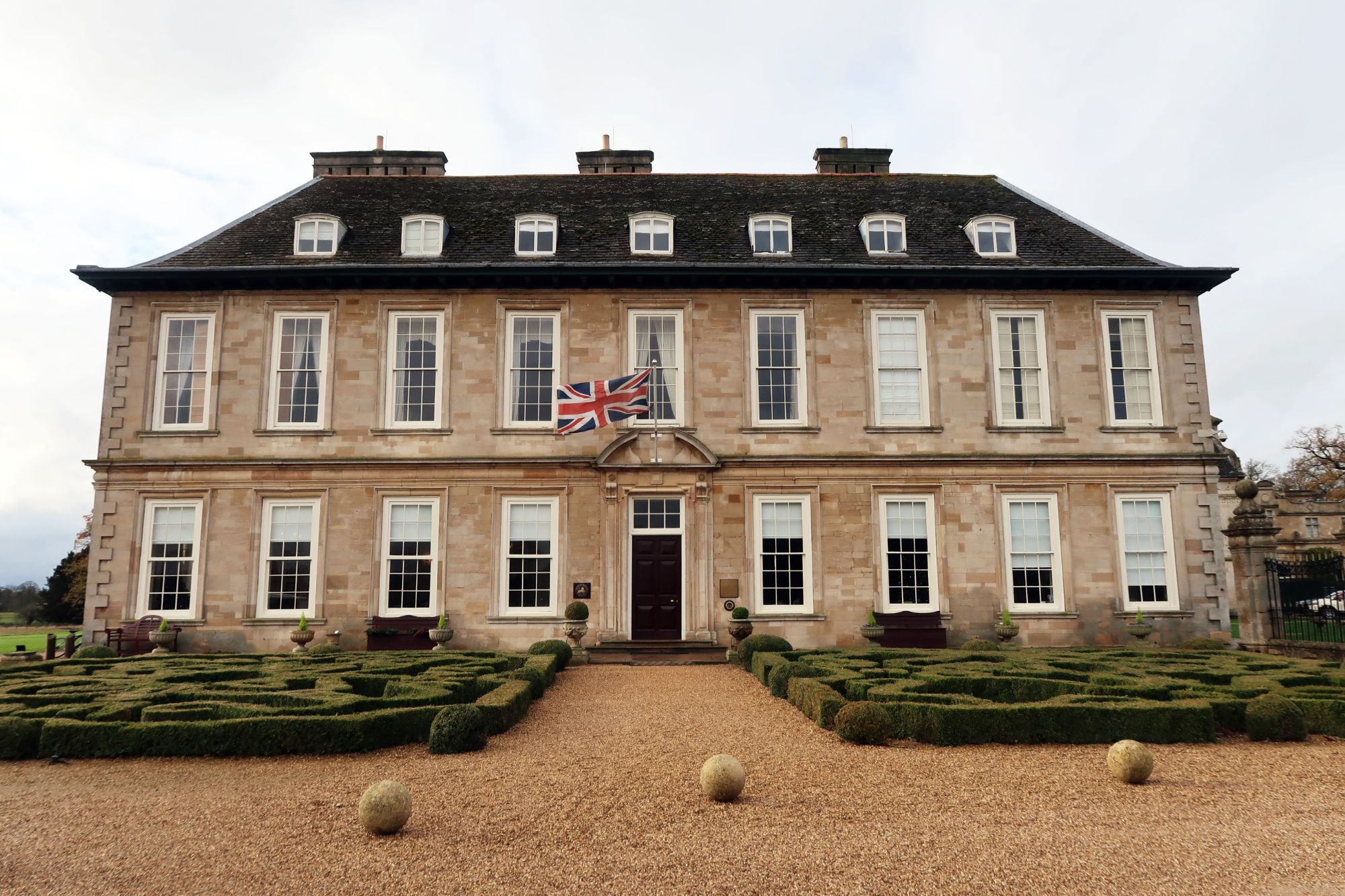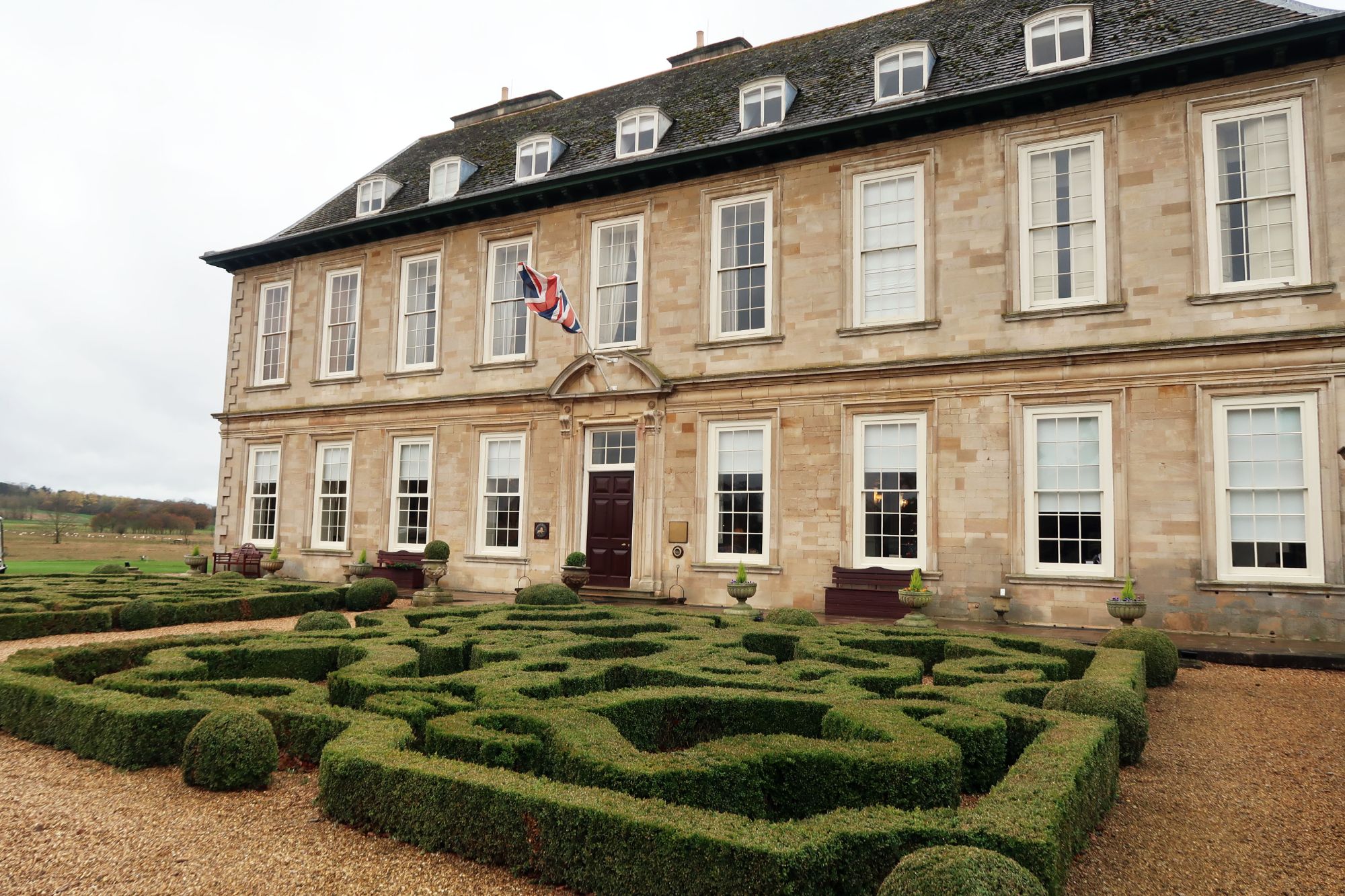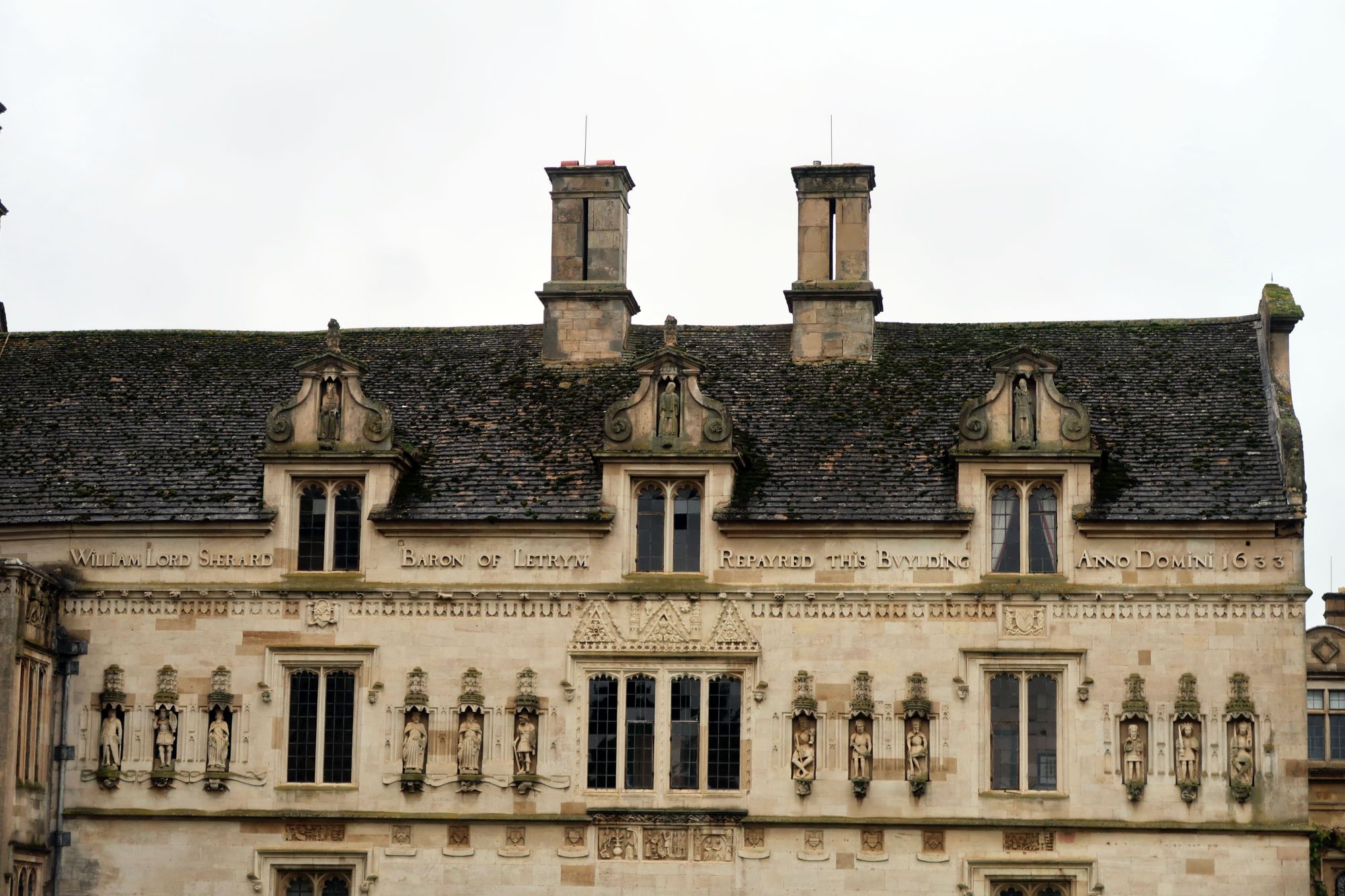 I was attending the Hotel with colleagues as part of a Team Building Day, something we try to do once a year as we are field based, so whilst we work as a team, we actually spend very little time together throughout the year. Days like this one are a valuable time out to spend time together and develop our team relationships. Initially the plan was to have a lovely walk through the grounds and then come back to the hotel for lunch, but weather and traffic delays meant we didn't get as long outdoors as I would have liked, I really must visit again another time to explore more as it really was in stunning surroundings.
Tweed Fieldcoat - Joules. Wool Scarf - LK Bennett. Cross Body Bag - Ralph Lauren. Jeans - Miss Selfridge. Boots & Welly Socks - Hunter
Whilst I was visiting on 'day job' terms, I still found a few spots to take a few 'blogger' type pics - This horse box being one of them (as well as offering welcome shelter from the rain!)
One thing I loved about the entrance to the hotel was that it wasn't adorned everywhere with signage - yes I know these are helpful as a vistor but they can be so jarring in contrast with the beauty of such a building. Rather the reception entrance is simply the huge door in the centre of the facade, opening it feels like stepping into to a bygone era and really plays to the luxury of the hotel. Stepping inside I was greeted by a beautiful roaring fire, and staff welcomed me warmly whilst they were putting the finishing touches to the Christmas decor - I had spotted the wreaths laid on benches awaiting hanging on my way in, I just love a real traditional wreath!
Staff were really accomodating with me taking photos which was just lovely, I felt totally at ease and comfortable to wander, taking in the surroundings along with my camera lens. I was particularly taken with the traditional style rocking horses around the hotel. I've loved rocking horses for as long as I can ever remember and had one growing up which I still think of fondly.
One of the sitting areas featured a truly beautiful tree and a myriad of wall mounted animal heads. Whilst I don't support trophy hunting of any kind in our modern times, I do appreciate this type of decor as part of our rich English history.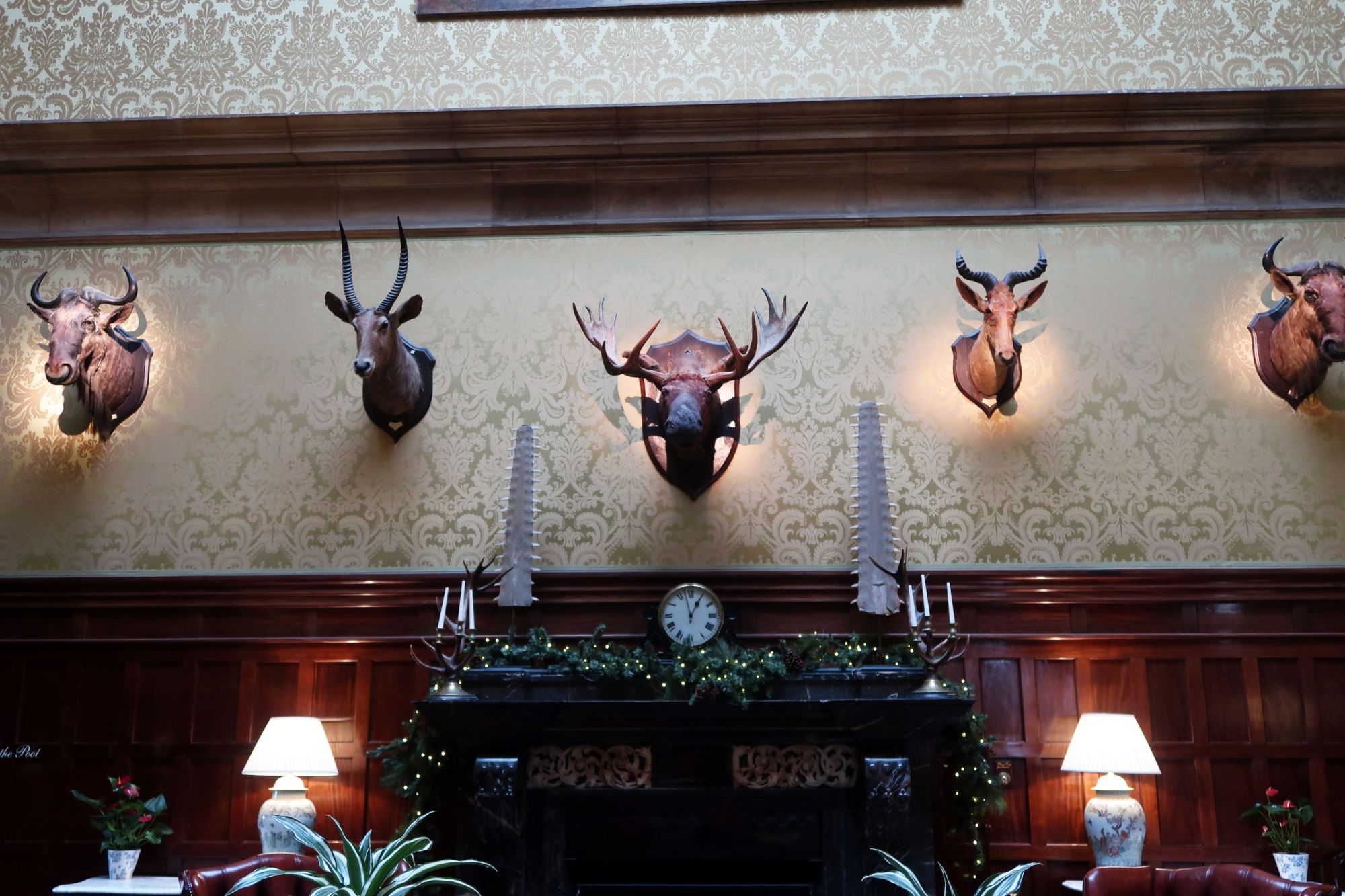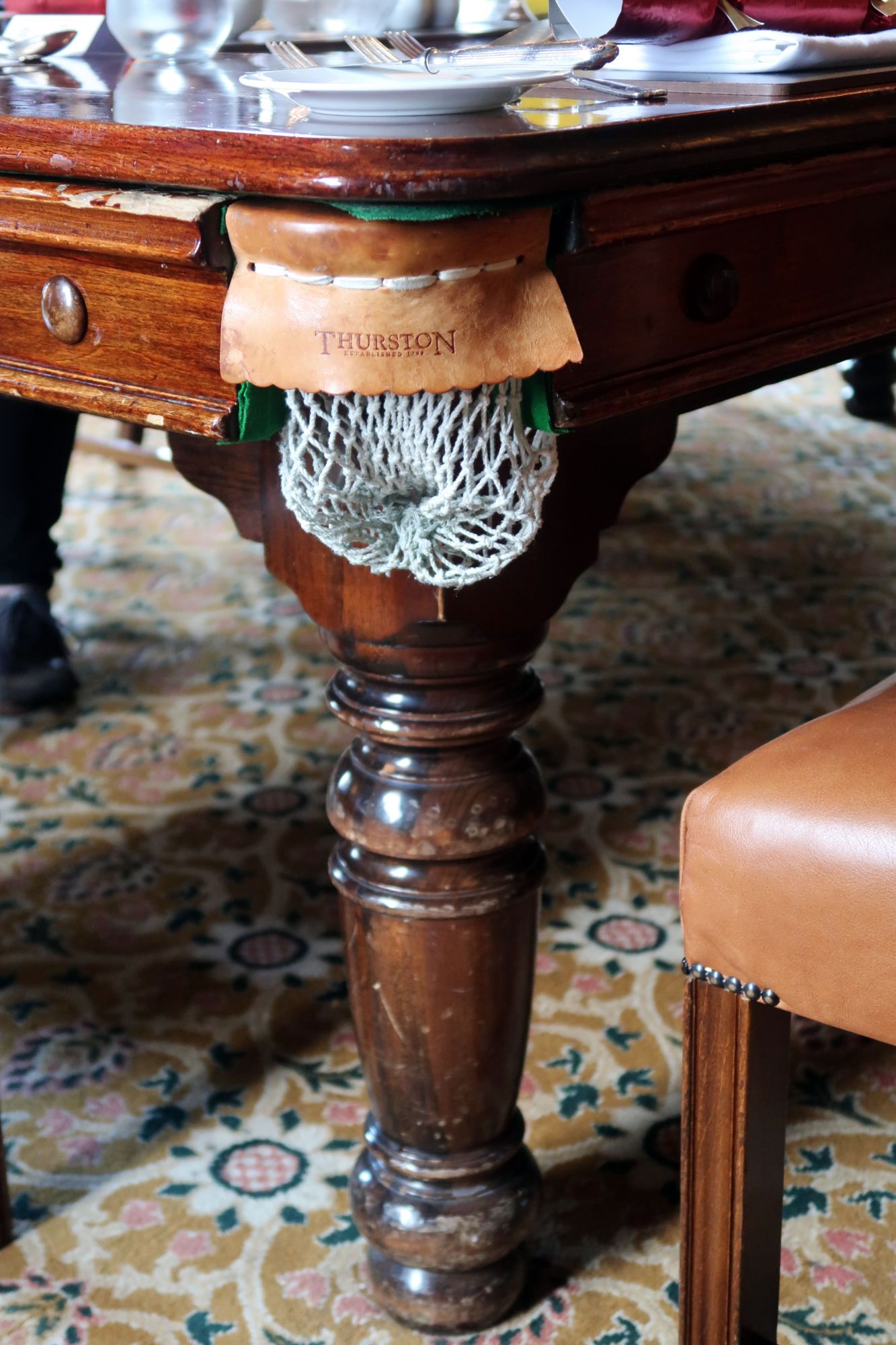 Our group had lunch in a private room - the Billiards Room. We found it no surprise given the room name to find our dining table was indeed the Billards Table, but it definitely raised a few smiles around the room.
The room had pleasant views of parts of the grounds and was decorated for the festive season, complete with crackers on the table.
Whilst our get together was not planned as a 'Christmas' lunch, due to the time of year we were able to take advantage of the Festive Menu on offer at Stapleford Park. We did wonder if the offering might be more of a taster than a full tum dinner as you can sometimes find in luxury venues - but we were pleasantly surprised. I went home really rather stuffed!
I opted for Plum Tomato, Basil & Jerusalem Artichoke Soup, Turkey with Festive accompaniments and BlackBerry Cheesecake. All were delicious - I'm lactose intolerant and often told to avoid dishes like cheesecake, but let me tell you it was worth it!!
I'm fairly confident my colleagues felt the same - I always think it speaks volumes when a room goes quiet after dinner is served. A true sign that all is truly yummy!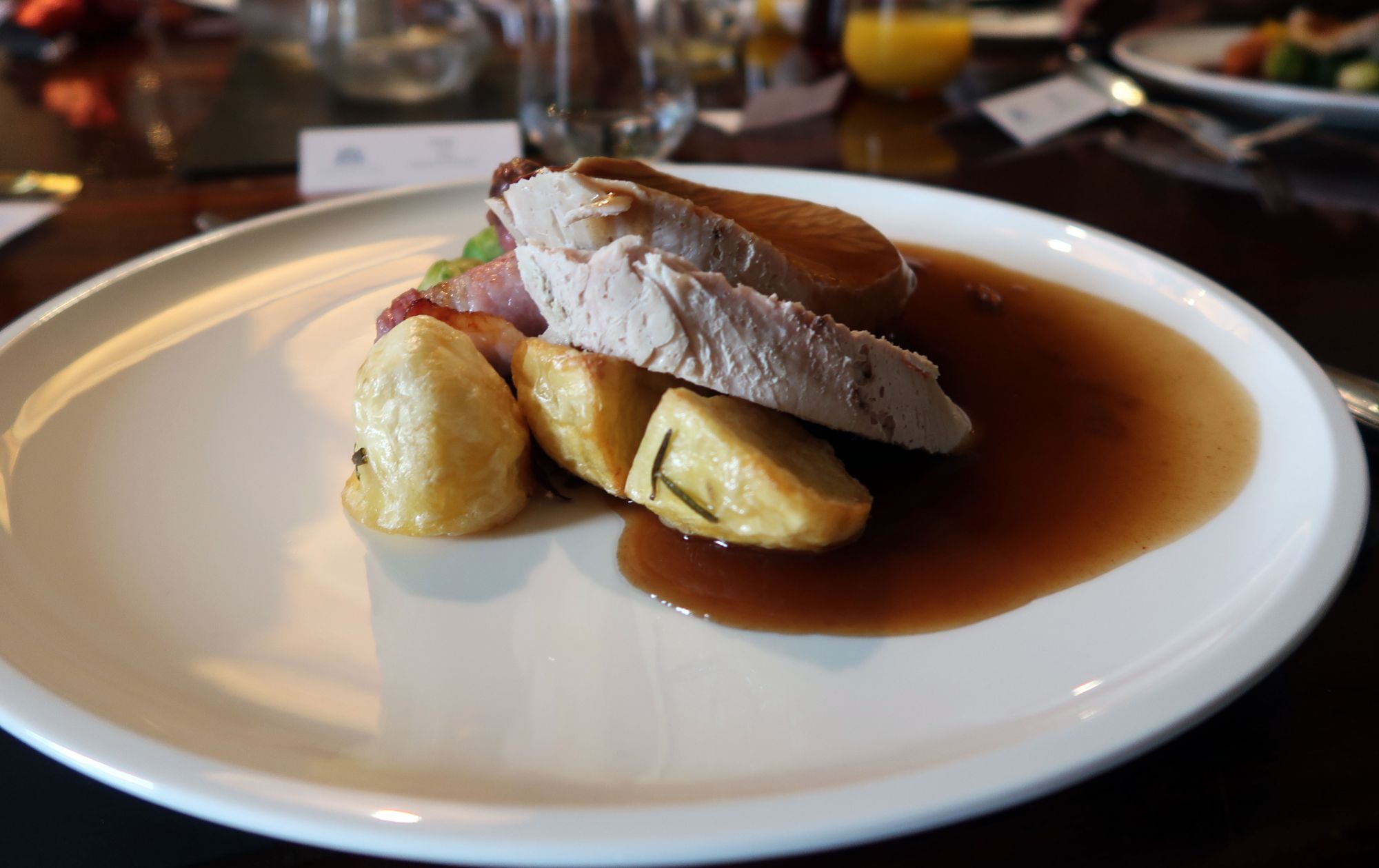 By the time our lunch and meeting had completed the sun had started to set and dusk made the Hotel look even more cosy and the Christmas Decor even more lovely. I only wish I could have stayed longer!
By the time I left all the wreaths had been hung too. I'm sure you'll agree with me that they look truly lovely! I look forward to hopefully visiting again in the future as I'm sure I have only seen just a tiny piece of what Stapleford Park has to offer.
Stapleford Park Website: https://www.staplefordpark.com
*I visited Stapleford Park as part of a meeting organised by my employer. The Hotel had no prior knowledge that I would be documenting this visit and this post is NOT sponsored in any way.